All About People (APP) is dedicated to better conflict management and dispute resolution. Our founder, Geoffrey Milton, is an experienced mediatior and dispute resolution professional.
Who is Geoffrey Milton?
Geoffrey has an extensive background in Human Resources and executive and senior management. Throughout his career, he has dealt with conflict involving every level of an organisation and as such is well versed in both advising, and supporting individuals, managers, executives and HR professionals and facilitating positive discussion to help people move forward. He is well regarded by all those he works with, being empathetic and personable, and has over 25 years' experience across a wide spectrum of sectors, from architecture and aviation to telecommunications, logistics, retail services, the creative arts and not for profit.
He takes a human-centred, inclusive approach, valuing above all dignity, fairness and equality in the workplace. Having worked as a procurer of mediation and dispute resolution services in the workplace, including many sensitive internal disputes, Geoffrey fully understands both the challenges facing those managing conflict as well as the people involved in it.
Geoffrey brings a wealth of experience, wisdom and thoughtfulness to disputes. He believes in building strong, trusting relationships that encourage conciliation and co-operation.
❝As well as being personable and friendly, Geoffrey brings a wealth of experience, wisdom and thoughtfulness to resolving disputes.❞
❝Well regarded by all with whom he works, being empathetic and personable.❞
Why did he set up All About People?
All About People has been formed to put the individual at the heart of the dispute resolution process. Geoffrey's lived experience of conflict management in the workplace and between individuals has been the catalyst for driving change in how issues are handled and encouraging the empowerment of those involved to decide their own outcomes.
All About People is committed to promoting better communication, people-centred resolution and reducing the risk of conflict and its impact
.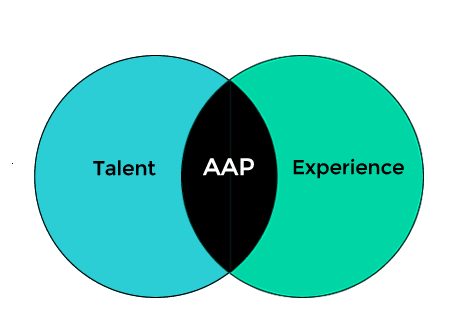 Who does All About People work with?
All About People works with individuals and organisations from a range of sectors and has particular expertise in the Arts and Creative Industries, the Built Environment and in Transport and Logistics.
AAP collaborates with a growing range of not for profit and charitable organisations, such as community, health and environmental sectors.
Our services are designed to fit the requirements of your business and we work on a flexible basis to meet your needs. Our approach is to work with you to identify the scope and your requirements and tailor everything accordingly.
These services include providing preventative and strategic support, as well as resolving issues as they arise. We offer remote and in-person arrangements for mediation, conflict coaching, consultancy and training.

Strategic Advice and Guidance for you and your organisation. Our accreditations: